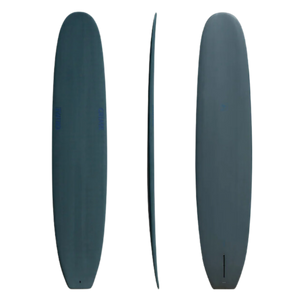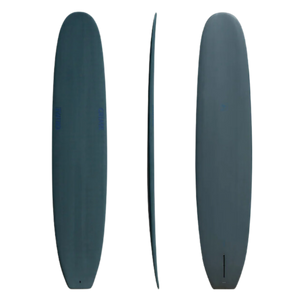 On Sale
CRIME NOSERIDER 2 DARK SLATE 9'6"
This is an updated version of our classic NOSERIDER, but with more refined rails, concave and rocker profile.  Its user friendly dims also help make it well balanced, easy to turn, and very stable, all helping the rider get the most time possible on the nose! 
It's the perfect choice for beginners and experts alike on those fun summer days!
Dims: 9'6" x 23" x 3" x 74.4L
Warning: This is not a softboard! 
This is like your favourite board with a 5mm full deck grip.
All CRIME Surfboards are designed by CJ Nelson, and are built to be "soft-tops that work".  They are all made like "real surfboards", and constructed from shaped high quality eps foam blanks with stringers (1-3 depending on size), glassed with 2 layers of 6oz epoxy cloth (top and bottom), then finished with a textured 5mm EVA foam skin (which you should not wax), laminated to the deck.  The end result is a highly shreddable, super fun surfboard that performs exceptionally well in most conditions, and that also doesn't wear out like those other disposable soft-tops...