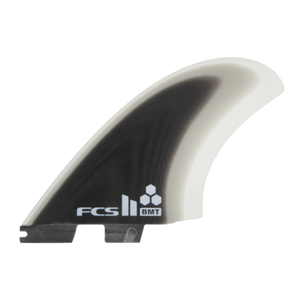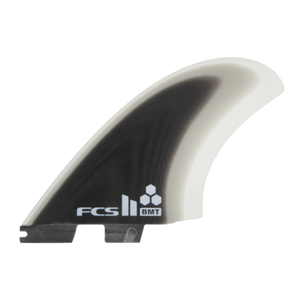 On Sale
FCS II BRITT MERRICK PG TWIN FINS
Overview
"A twin fin that you can push harder, turn tighter, and surf more vertically" - Britt Merrick
Bridging the gap between the CI Keel and AM Twin - this high area twin fin provides the drive and hold you expect from a keel, with the pivot and release found in the upright AM twin template.
Placing it's self in the middle of the CI family, the BM template has a swept back long leading edge that leads into a full rounded tip. Different from other twin templates, this fin is designed to feel secure when laying into a longer turn or driving hard off the bottom.
With the CI Twin Pin/CI Mid in mind, the idea was to help anchor the tail to the wave face so surfers could take a more aggressive approach to riding a twin fin.
Highest area twin set in the FCS range.
The low sweep (rake) and narrow tip means these fins pivot and release exceptionally well, while maintaining incredible trim speed and the ability to quickly break into a turn.
Board Types
Designed to fit the FCS II Fin System.
Recommended for all board types including fish, funboard and twin fin boards.