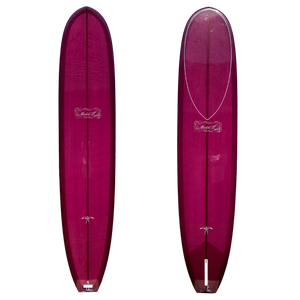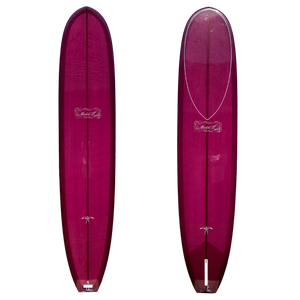 On Sale
HPD TAKAYAMA 9'2 MODEL T VOLAN GRAPE TINT
This design is easily the best and most ridden of Donald's classic retro line. Once you have a ride on a Model T you will never want to ride another log EVER! With a broad, easily noseridable nose, and a wide, surprisingly loose tail, this board is what every one of Donald's team riders has in their competitive quiver. With it's 60/40 rails, single pivot fin, square tail and Volan cloth, this board is perfect for surf which is ankle high to head high. This new updated design has a Step Deck incorporated into the nose. Helps flatten the rocker out when nose riding and keeping you on the tip for as long as possible.
COMES WITH 9.5" DT MTP HATCHET FIN
Wave Height| 1-3 ft
Drive/Speed| 5/5
Paddle Power| 5/5
Maneouvrability| 3/5
Board Dimensions
9'2" x 22 1/2" x 2 3/4"
9'4" x 22 3/4" x 2 7/8"