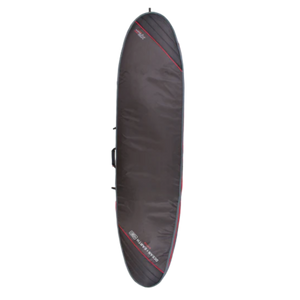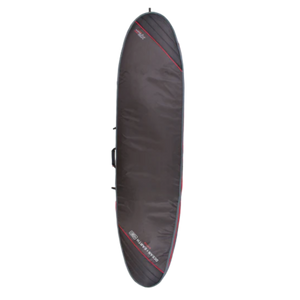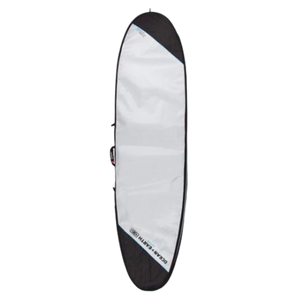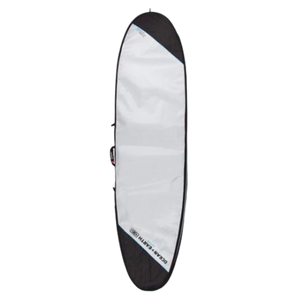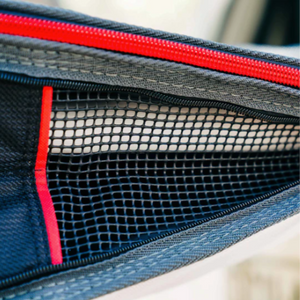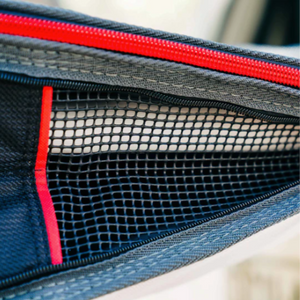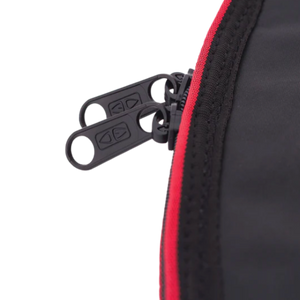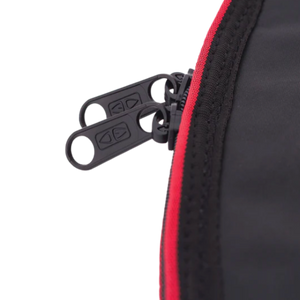 On Sale
OCEAN AND EARTH AIRCON LONGBOARD COVER
The Aircon Surfboard Cover is an Ocean & Earth classic. Incredibly sophisticated in its design, this surf board cover has shock-absorbing foam, three layers of protection and extra padding in the nose and tail. These extra safety measures mean that you can transport multiple boards without the stress of damaging them.
Surfboard Cover Specs:
Fits:  1 Board
Weight: 2.4 to 3.0kgs., 
Width: 25.5 to 27.5", 
Additional Surfboard Cover Features: 
THREE LAYERS OF  PROTECTION -Top Layer: Armour Weave Polyester | 2nd Layer: 10mm shock-absorbing foam | 3rd (inside) Layer: Tarpee lining
XP EXTRA PROTECTION 25mm PADDED NOSE PANELS - Extra protection in high impact areas. Nose and Tail.
EXPANDABLE TAIL GUSSET WITH AIRCON MESH - Accommodates boards with both fixed or removable fins. Open velcro gusset to allow for fins.
SHOULDER STRAP - 20mm padded detachable strap. Stashes into pocket.
PROTECTIVE BOTTOM SIDE NOSE PIECE - Extra tough Armour Weave Polyester.
HANGING HOOK - All covers supplied with patented removable hanging hook.
HEAVY DUTY ZIPPERS - Large, lockable zipper heads. Extra security for your boards. Compatible with TSA Travel Lock
AIRCON VENTILATION - Prolongs the life of your board by creating a constant flow of air to keep your board cool.