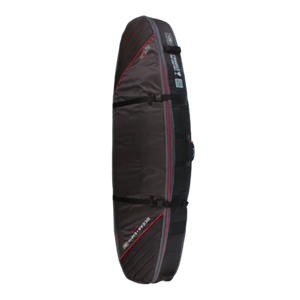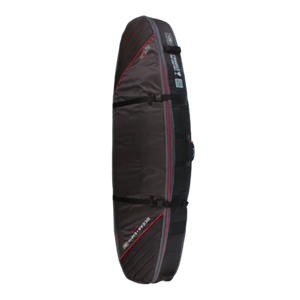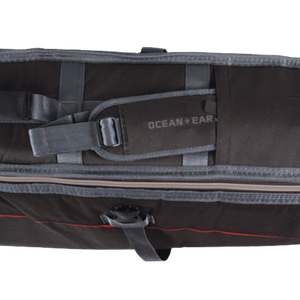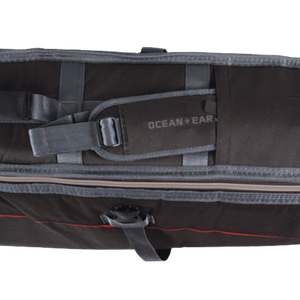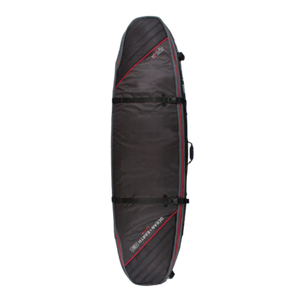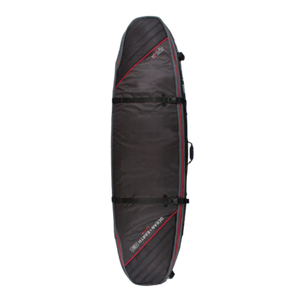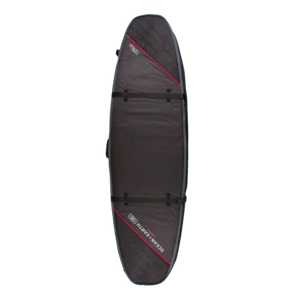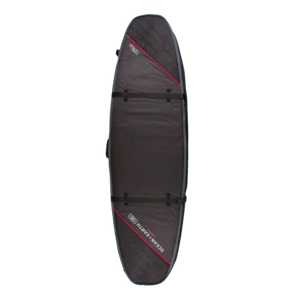 On Sale
OCEAN AND EARTH QUAD COFFIN SHORT FISH COVER
Heading on a surf trip? The Quad Coffin Shortboard Cover by Ocean & Earth will keep your boards safe! With shock-absorbing foam, three layers of protection and extra padding in the nose and tail you can rest easy knowing your boards are safe. 
Surfboard Cover Specs:
Fits:  1-5 Boards
Weight: 5.2 to 5.8kgs., 
Width: 23", 
Depth: 270mm /10.6"
Additional Surfboard Cover Features:
THREE LAYERS OF  PROTECTION - Top Layer: Armour Weave Polyester. 2nd Layer: 10mm shock-absorbing foam. 3rd (inside) Layer: Tarpee lining
XP EXTRA PROTECTION 25mm PADDED NOSE PANELS - Extra protection in high impact areas. Nose and Tail.
DOUBLE THICK GUSSET PADDING - Extra tough 20mm shock absorbing foam. The thickest rail protection on the market
SKID PLATE - Reinforced fabric skid plate to protect board tails/rails.
SHOULDER STRAP - 20mm padded detachable strap. Stashes into pocket.
PROTECTIVE BOTTOM SIDE NOSE PIECE - Extra tough Armour Weave Polyester.
HANGING HOOK - All covers supplied with patented removable hanging hook.
HEAVY DUTY ZIPPERS - Large, non-corrosive nylon zip