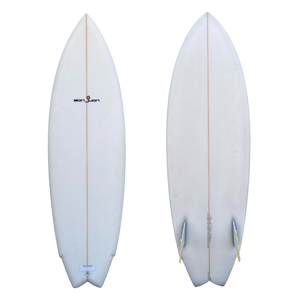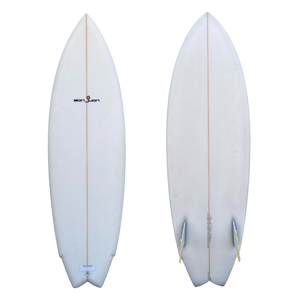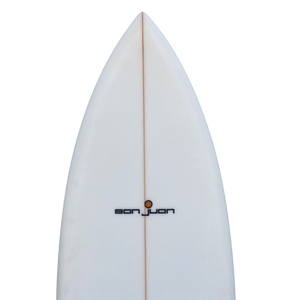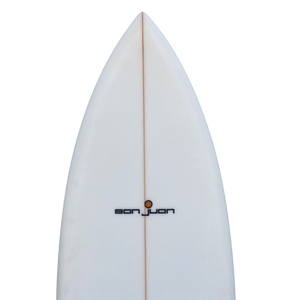 On Sale
SAN JUAN MRII TWIN SET FINS
The SAN JUAN MRII twin is a classic MR template. This board is an aggressive performance twin based off an 80's shape. It is a super versatile board that has excelled in all conditions and proved itself over the decades. If you're looking for a strong aggressive twinny that is guaranteed to excel, this is the board you're looking for. It is recommended for a more advanced surfer that is able to perform more aggressive manoeuvres with a faster looser style. This board comes stock with glassed in fins but with the option of fin boxes in a custom.
Locally designed, shaped and built in Byron Bay supporting credible and experienced shapers of 30+ years
Dimensions:
5'4" x 19 1/4" x 2 1/2"
5'5" x 19 1/4" x 2 1/2"
5'6" x 19 1/2" x 2 1/2"
5'7" x 19 1/2" x 2 1/2"
5'8" x 19 3/4" x 2 5/8"
5'9" x 19 3/4" x 2 5/8"