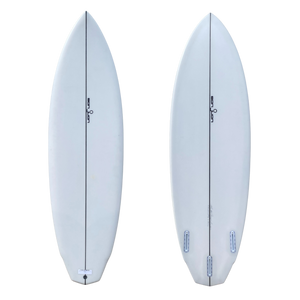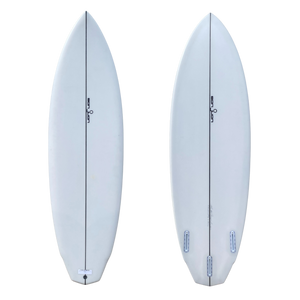 On Sale
SAN JUAN RAZOR TWIN +1 DIAMOND CLEAR
The San Juan Revolver Twin fin, low to medium rocker, is all about performance. For waves 1 to 3 feet in height, this specialty board will really fly. It has a 2 plus 1 fin setup providing the ability to ride as a twin fin in the smaller waves and a stabilizer for when waves get bigger. This thing tears!
Wave Height| 1-3 ft
Drive/Speed| 5/5
Paddle Power| 5/5
Maneuverability| 3/5
Board Dimensions
Lengths from 5'4" to 6'2"