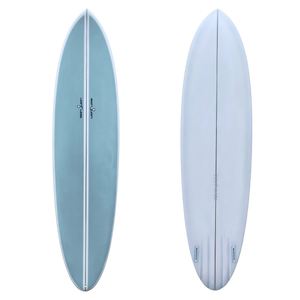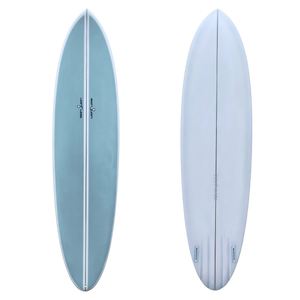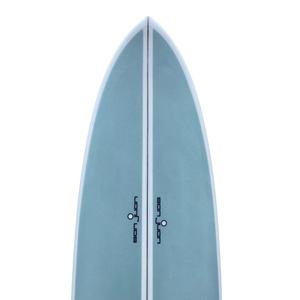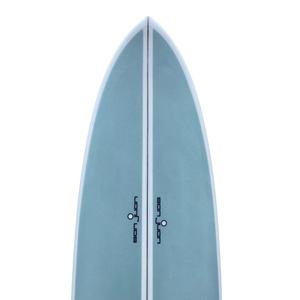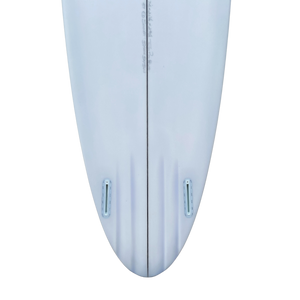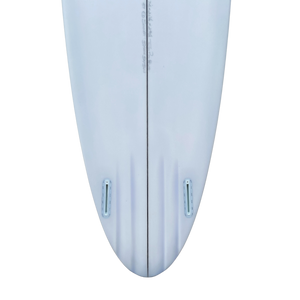 On Sale
SAN JUAN TWIN PIN EVERYDAY 7'4" SKY BLUE AIRBRUSH SPRAY 6MM PLY PIN TAIL CHANNEL BOTTOM
The Twin Pin Everyday has a generous amount of width and thickness, enabling you to paddle with ease and casually slide into any wave you desire! From 1ft slope to 5ft and cranking, this board allows copious amounts of speed and flow, thanks to its twin fin setup; while garnering greater amounts of control thanks to the channels in between the fins. The Everyday has a lower rocker than its performance counterpart, along with increased area in the tail and nose, to provide more volume and aid in stability and control. The Everyday will have you cheering on every wave, every day of the week. 
Features:
Blank - 6mm ply, Cedar ¼ inch
Outline - Balanced outline curve
Rocker - low nose rocker, gradual exit rocker
Rail - 60/40 slight down rail
Glass - 2 x 4oz deck & 1 x 4oz bottom
Tail - rounded pin tail
Fins - Futures, keel/upright
Colour - clear, tint or spray
Dimensions:
7'2" x 21" x 2 5/8"

7'4" x 21 1/4" x 2 3/4"