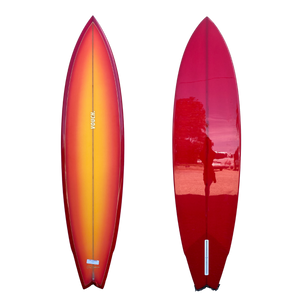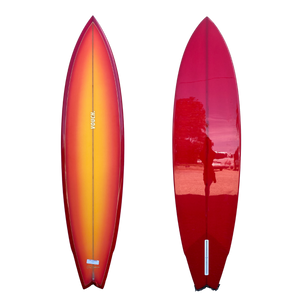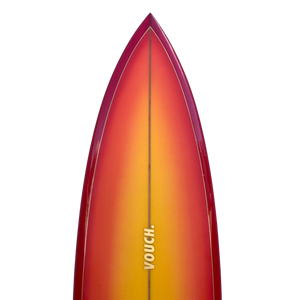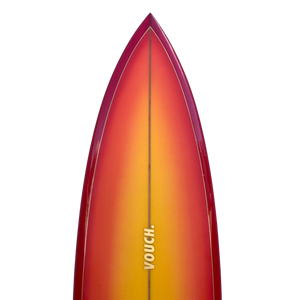 On Sale
VOUCH SINGLE FIN 6'10" RED ORANGE FADE POLISHED
VOUCH SINGLE FIN 
Our new Single Fin setup for good waves.
If you're heading to Indo or any sort of heavier break setup, and wanting something that's going to handle some more juice and steeper walls, then look no further.
Serious Lopez influence packed into this design. Down rails running from the beaked nose into a little more edge through the middle into the tail. And a slight concave within the entry, just to help the board lift in the nose at that crucial moment when about to drop in. Also helps when in the tube and wanting to ride a little more forward aka MP or Buttons, gain speed when surfing closer to the nose in the tube. All this running through to a light single to double concave through the fins and a light vee out the tail, this board will not let you down when called upon.
COMES WITH A 6.5" CENTRE FIN AND FCS2 SIDE BITES
Wave Height| 1-3 ft
Drive/Speed| 5/5
Paddle Power| 5/5
Maneouvrability| 3/5
Board Dimensions
6'10" x 20 1/8" x 2 11/16"