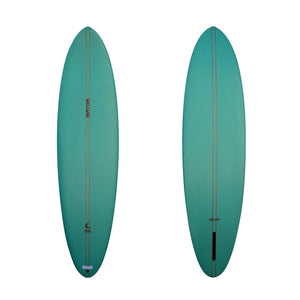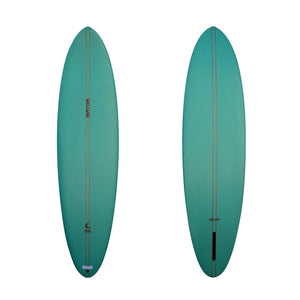 On Sale
WILLOW MOON TRIMMER 7'4" GREEN SPRAY WET RUB 1/4 INCH CEDAR BOX
The Moontrimmer is stable easy-rider mid length with speed and control!

If you are searching for a board with good paddle power, steady takeoff, but once you stand up you have drive and full control with speed, also want to keep the length as short as possible. This is the one!
Easy to carry and even fits easily in any size cars, just like a dream board has it all.

Reasonable width of the nose and good amount of volume created the smooth feel of glide and trim. It is an awesome transitional board between Longboard to Shortboard single fin for people who want to experiment to go longer or shorter.

For the long boarders we recommend to put the bigger fin on this board for a more stable turn, so you can push as hard as you want!


xx Willow
Features
Tail - Round Tail 

Rail - 50/50

Concave - Mid to Low

Glass - 4oz deck & 4oz bottom

Colour options

Fin setup - 7'5inc - 8.5inc Single fin
Dimensions
6'8" x 21 1/2" x 2 5/8"

7'0" x 21 1/2" x 2 5/8"

7'2" x 21 5/8" x 2 3/4" 
7'4" x 21 3/4" x 2 7/8"
7'6" x 21 3/4" x 2 7/8"
7'8" x 21 3/4" x 2 7/10"