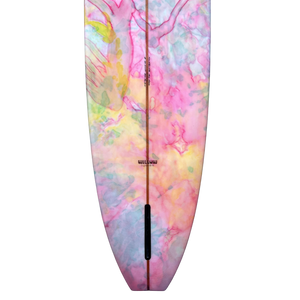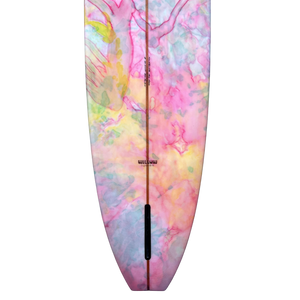 On Sale
WILLOW RETRO GLIDE 9'2" LITE MUSK RAINBOW WET RUB 1/4 INCH CEDAR BOX
The RETROGLIDE is a new adventure for the surf explorer!


Are you ready to take the next step in your surf journey?
We designed RETROGLIDE to be a rewardful challenge packed full of fun boards. Wider tail and narrower nose will offer smooth turn and good stability for the noseride. You might also find increased reliability on a steeper takeoff and getting through sections with more speed. Can handle a variety of conditions from peaky beach breaks to long point breaks.

Classic style mixed with modern shape.
Bring your sensitivity under foot and enjoy the fancy steps getting all the way up to the nose and down to the tail.

xx Willow
Features
Tail - Square 

Rail - Mid to Low

Concave

Glass - 6oz deck & 4oz bottom

Colour options

Fin setup - 9'5inc - 10inc Single fin
Dimensions
9'0" x 22 1/2" x 2 5/8"

9'2 x 22 1/2" x 2 5/8"

9'3 x 22 1/2" x 2 3/4"

9'4" x 22 1/2" x 2 7'8"

9'6" x 22 5/8" x 2 7/8"